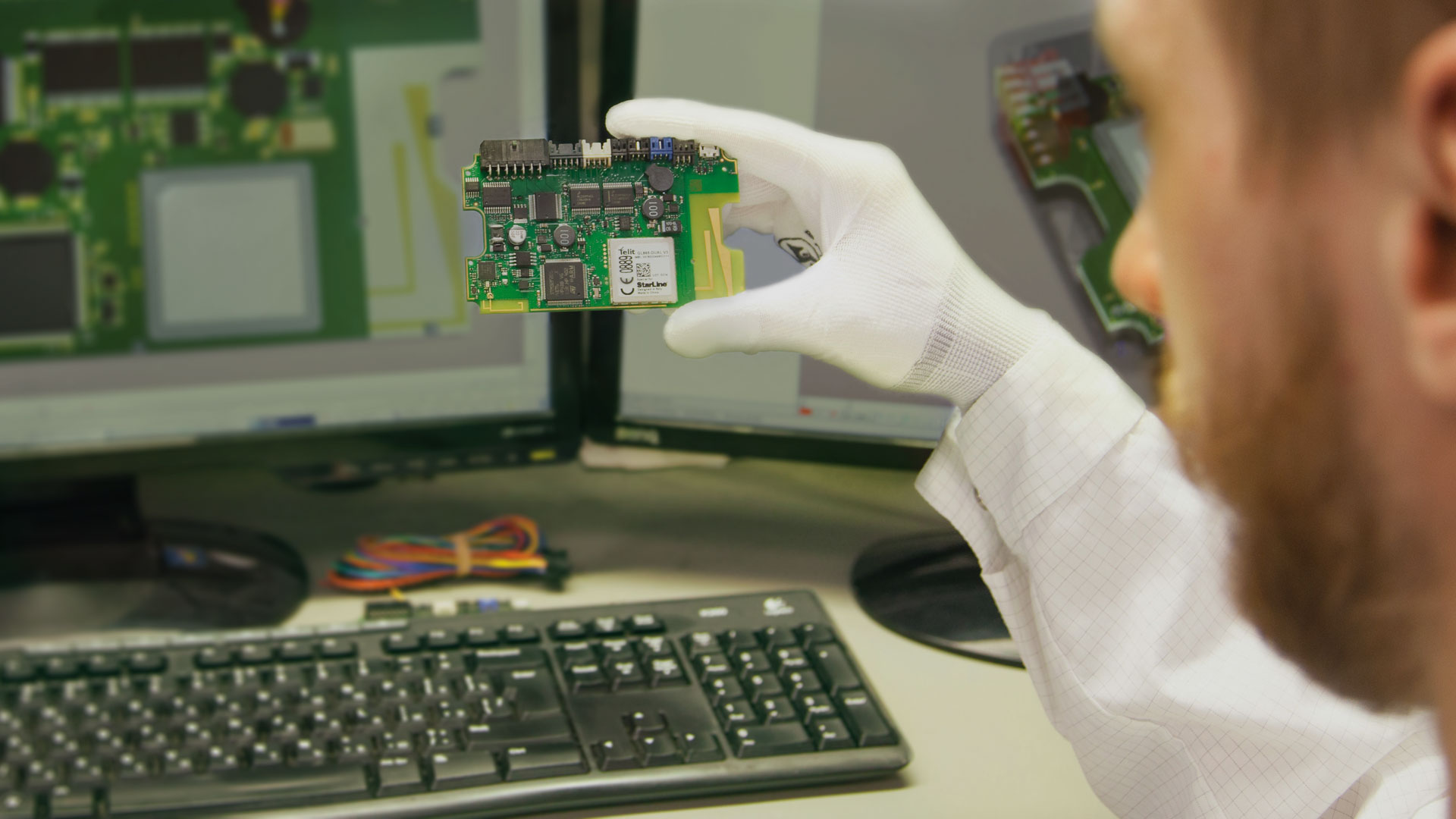 COMPLEX CONTRACT MANUFACTURING
Full cycle of sophisticated electronics production
StarLine scientific-production association is included into the group of companies UltraStar founded in 1988.
Production lines are situated in St. Petersburg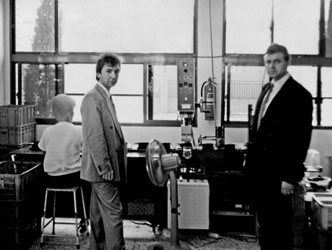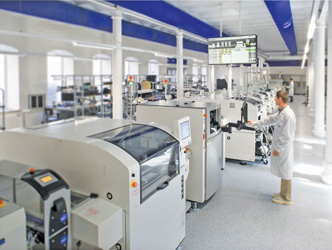 StarLine scientific-production association NOW
The main production facilities of the company are located in Leningrad region.
Since 2013 the unique high-performance line for automated PCB mounting has been put into operation.
StarLine ScPA provides the services in complex contract manufacturing: from selection and delivery of components, development and testing of prototypes to automated production.
We are working with high speed, high quality and high availability according to the principles of maximum automation. For instance, Pin-in-Paste technology allows to place connectors to the production line automatically so that the manual work is minimized. We use only the most advanced and reliable equipment of world brands, designed for non-stop year-round operation. Our core competencies and production returns to scale enable us to create electronics at reasonable prices.
Which products can we produce? These can be products of any complexity and scope: from simple electricity supply meters to sophisticated high-tech products.
Flexibility of production allows to set up the line to a new product in just a few minutes. Velocity is up to 210 000 cph. with placement accuracy of 20 microns. Components with the size from 0,4mm x 0,2mm to 120mm x 120mm could be used.
Research and production company is on the path of continuous development and improvement. In 2015 it is planned to launch new lines for PCB mounting, as well as to develop related production processes:
plastic molding allowing to produce plastic products of various complexity, for example, casings of electronic devices;
bundle production;
machining production.
Production is certified by the international certificate E1 (TUV SUD, Germany), technological processes meet ISO 9001 standard.